The Vote for FIFA 21 Community Team of the Season Nominees
2021-04-18 09:54
The best team promotion of FUT 21 season finally came here. EA confirmed 100 nominees for TOTS in the community and voted.
FIFA 21 TOTS (Team of the Season) promotion has appeared in every Ultimate Team campaign since FIFA 12, the best performing players this season will receive special TOTS player rewards.
PDT will start voting at 10:00 am on April 16, and will end voting at 12:00 pm on April 21. The final community TOTS selection will be jointly decided by EA and community voting.
TOTS promotion usually starts with fan voting. Fans can choose the "community TOTS" team with 11 players, because they have always performed well throughout the season and won at most one special event based on performance.
Special TOTS items awarded to selected players usually get high ratings, and only TOTY cards and some other special promotional items have higher ratings.
The complete list of "FIFA 21 Community TOTS Nominees" has been confirmed, of which you can view it below.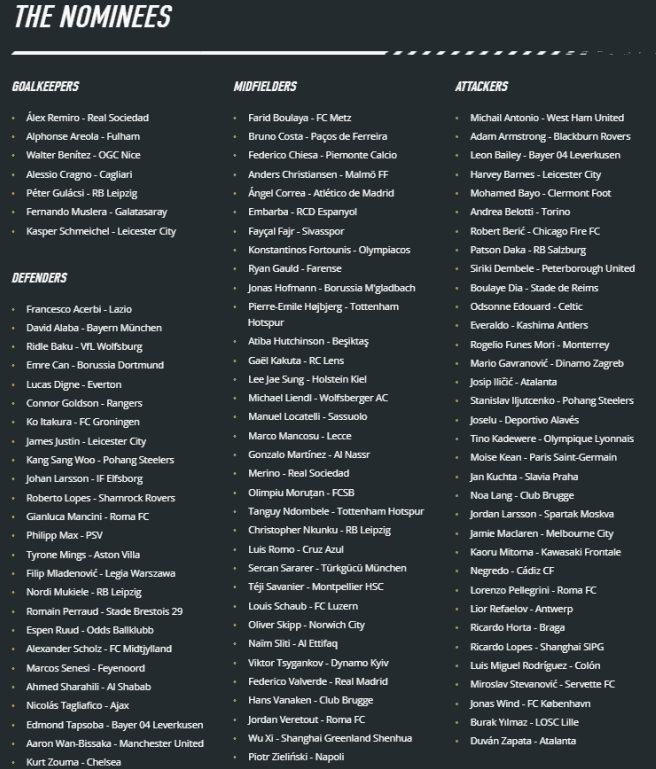 Following the script of the best team of the year and other FUT 21 events, the official team should accept both SBC and Objectives challenges. Past FIFA TOTS promotions also used the highly acclaimed FUT packs Lightning Rounds.
Most major world football leagues are in the off-season now, and now is the best time for FUT 21 to choose the best. This is always the culmination of all Ultimate Team promotions, because the best work of the latest campaign is highlighted by the powerful FUT TOTS card.



Pharaon: I got the coins in less than an hour, not a scam!
The customer has bought: FUT 22 Coins


2021/10/22




Jibreel: Just started FIFA I love how easy it is to build my squad
The customer has bought: FUT 22 Coins


2021

/10/23

Pranav: Very trustworthy. Prompt response and timely delivery. Highly recommend.
The customer has bought: FUT 22 Coins


2021

/10/23




W00ilbb: Ordered 300k coins like 1-2 hours ago and you could get back ASAP that would be great!
The customer has bought: FUT 22 Coins


2021

/10/24




Trishgyn: Fast and secure. Customer service and being top and very responsive, I recommend buyfifacoins for your credits!
The customer has bought: FUT 22 Coins


2021

/10/25




Nayyar: Safe and reliable, follow their instructions and enjoy the fruits of your money which now has fifa value, unlike their awful pack percentages.
The customer has bought: FUT 22 Coins


2021

/10/25