FC 24: Max 89 Icon Upgrade SBC: Best and worst players you can get
2023-11-21 05:46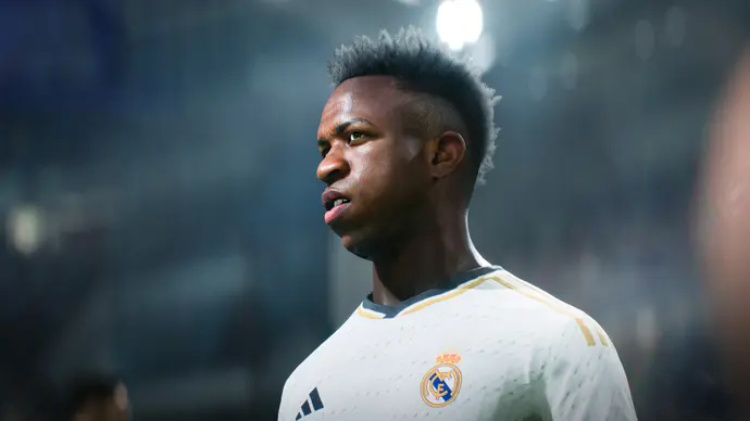 The EA FC 24 Max 89 Icon Upgrade SBC is a pretty interesting offer in Ultimate Team, considering everything. It guarantees a new base icon card to anyone who completes the two tasks that are part of the challenge, and it offers an extensive pool of rewards. However, the quality of the potential rewards will vary greatly depending on your luck.

At one end of the spectrum are some amazing cards that cost far more than what is required to complete the challenge. At the other end of the spectrum are cards that are available on the market for less than the cost of completing the SBC. Let's take a look at the very best and the very worst possible players that you will be able to get after completing the EA FC 24 Max 89 Icon Upgrade SBC.

Best EA FC 24 Max 89 Icon Upgrade SBC Player
With the latest SBC offering up to 89 rated icons, some of the available rewards are extremely expensive to buy on the market. Getting one of the following items for a completion cost of 160,000 Coins is quite a bargain.

Jairzinho
Patrick Vieira
Samuel Eto'o
Franck Ribery
Eric Cantona
Kenny Dalglish

Jairzinho has the highest market value, with each of these six items costing well over a million coins. Both he and Patrick Vieira are also the favorites of the professional players, and they shine due to their performance in the meta of the game. These six cards are certainly the highest value that one could hope for from the EA FC 24 Max 89 Icon Upgrade SBC.

Worst EA FC 24 Max 89 Icon Upgrade SBC Players
While the reward pool contains 88 and 89 rated items, there are also cards with 86 overalls. These items are terrible in terms of value because they don't cost as much to buy on the market.

Roy Keane
Gennaro Gattuso
Ian Rush
David Trezeguet
Davor Suker
Hernan Crespo

Unfortunately, you have no control over the reward you will have for the completion of this SBC. This makes it a risky proposition, as you could end up getting a card that is not worth the amount of Fodder that you have invested in it. What makes it worthwhile, however, is the chance that you will have one of the better symbol cards in your pack.
Mcmillion: Every thing worked out great would recommend to anyone looking for these types of services. Top notch chat support to help you along the way thank you once again.

The customer has bought:

FC 24 Coins

2023/

11/28

Blade: Gooooood! highly recommended this website, I didn't wait long for the transaction, and I got more discount from their discord task LOL. Perfect experience and safe from getting banned!

The customer has bought:

FC 24 Coins

2023/

11/28

Ramirez: They were super helpful after I made a mistake and bought the wrong items, got my refund almost immediately. Went ahead and purchased some coins instead and they got it done within an hour.

The customer has bought:

FC 24 Coins

2023/

11/28




Chioreanu: Bought 500K, got 35K extra, I got them very fast, under 1 hour, the customer support was great, everything was flawless! Would recommend and use again! Completely trustworthy!

The customer has bought:

FC 24 Coins

2023/

11/28




Jkozluk: Great service it only takes an hour for your coins to be delivered great customer service.

The customer has bought:

FC 24 Coins

2023/

11/29




Stewy: They have 24 hour chat with agents ready to assist that are friendly, the process took some time but was worth it. This is definitely my go to from now on. Recommending to my gamer friends as well.

The customer has bought:

FC 24 Coins

2023/

11/29




Diyar: A bit complicated but if you figure it out it's not hard really quick good service.

The customer has bought:

FC 24 Players

2023/

11/29




lily: The price of Buyfifacoin is very cheap, I have bought many times in the above, very safe.

The customer has bought:

FC 24 Players

2023/

11/29




Victor: Is fast and secure also the chat is really fast 24/7 and they give you a response in seconds. I will recommend this to my fifa friends.

The customer has bought:

FC 24 Players

2023/

11/30




Montoya: Every time I want FC 24 coins or players, this is my place. I just bought 200k and Harry Kane, and I'm in love with this page, 100% safe and quick for delivery.

The customer has bought:

FC 24 Players

2023/

11/30




Redfield: Took no more than 15 mins to get my players! And they provide the YouTube discount code. Life's good!

The customer has bought:

FC 24 Players

2023/

11/30




Florin: 100% legit and received the players in less than 1hr, and their 24hr live agent was really fast and helpful, will definitely buy more from here.

The customer has bought:

FC 24 Players

2023/

11/30