FC 24: EA FC 24 "Open World" mode leaked
2023-08-08 06:51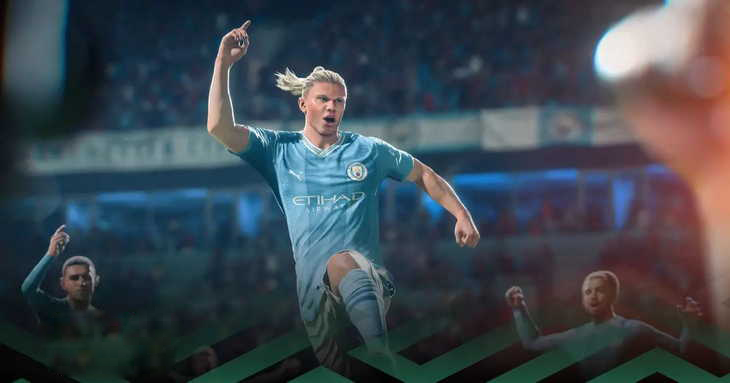 The release of EA FC 24 is just around the corner and the hype train is picking up more and more momentum.

New features come out almost every day, and players can hardly wait to see how EA is going to make them all come alive.

Classic modes are making a return, and now we've seen rumors of a brand new, never-before-seen mode that is coming to EA FC 24.

Below you will find everything you need to know about the potential of an open world mode in this year's game.

Open World in EA FC 24
We've seen a lot of weird and wacky ideas from the brains of EA, but this might be the weirdest of the bunch.

Recently, eagle-eyed gamers looking for new information about EA FC 24's modes went to the EA Jobs website, of all places.

Within that site, a few clues as to what we might see in future installments were offered by a job posting for an Environment Art Director.

One of the requirements listed in the job description stated that the candidate needed to "create a new sandboxed open world environment".

Of course, this sent EA FC fans into a frenzy, with many of them wondering if EA was going to be introducing something completely new in their latest release.

This job description is certainly no confirmation of anything, but there are enough crumbs of evidence to have people talking.

Logistics
This mini-leak will have a lot of people wondering how an open-world mode would work in EA FC 24, and we're no different.

In the run-up to FIFA 23, there was one small feature that allowed players to dribble through the streets before taking to the field.

Logistically and realistically, an open-world FIFA street mode could work, perhaps breathing new life into VOLTA.

We've seen a lot of games take this approach. For example, AEW Fight Forever, a wrestling game, introduced a more expansive battle royale mode to its players.

While a battle royale mode has been taken off the table for EA FC 24, the open world elements could remain the same, with different areas perhaps offering a different set of challenges.

While we don't want to burst any bubbles of excitement, there's also a chance that this ad is a bit loose and that the whole "open world" element could be a reference to the creation of a larger landscape for stadium cutscenes and other features of the match day experience.
Pfendtner: Absolutely nothing to complain about because they have super cheap fc coins and I got my coins within a few hours.

The customer has bought:

FC 24 Coins

2023/

09/22

Jkozluk: Great service and the process only takes 20 mins for your coins to be delivered. The great customer service.

The customer has bought:

FC 24 Coins

2023/

09/22

Camilo: Absolutely recommend, you get a response so quickly and you can help out with absolutely everything with very clear instructions. 100% recommended.

The customer has bought:

FC 24 Coins

2023/

09/22




Radu: I always bought 500K and got 35K extra in FIFA 23. So I bought new coins when they had, and I got them very fast, the customer support was great, and everything was flawless!

The customer has bought:

FC 24 Coins

2023/

09/22




Magurno: Great customer service and fast service!

The customer has bought:

FC 24 Coins

2023/

09/23




David: The process of withdrawal is simple, quick, and efficient. Highly recommended. I will certainly be back soon!

The customer has bought:

FC 24 Coins

2023/

09/23




Alonso: A really good service, with a 24-hour chat and an incredible and fast quality of service.

The customer has bought:

FC 24 Coins

2023/

09/23




Jrda: Great communication and assistance, smooth transaction. The coins were transferred and got my account back safely. Can't believe I found you guys this late. Thanks so much, I will use your site all the time in EA FC 24.

The customer has bought:

FC 24 Coins

2023/

09/23




Noel: Since I started using buyfifacoins to purchase fifa coins, my best compliment towards them would be the fact that they made me come back and reuse their service more than twice, which proves how reliable they are. Absolutely I am pleased to have come across you.

The customer has bought:

FC 24 Coins

2023/

09/24




Cristian: Got my coins really quick and there was a live chat to help when I wasn't sure if I had done it correctly.

The customer has bought:

FC 24 Coins

2023/

09/24




Dani: The first time I ordered something here, this time a bit more expensive so little nervous. But there was no need this is all really well done and I recommend this to everyone.

The customer has bought:

FC 24 Coins

2023/

09/24




DocGhost: Amazing! Great friendly customer service. They do it quick and painless.

The customer has bought:

FC 24 Coins

2023/

09/24