FIFA 21: How to Change Commentary Language
2021-03-08 04:36
Many gamers can enjoy the match from the commentary in FIFA 21, and may want to get the commentary in various languages, but don't know how to change the languages. Here we would like to share some methods to tell you how to switch the commentary languages in FIFA 21, hoping to bring you more fun.
Many friends are playing FIFA 21 already. The game offers interface and commentary in English; but if you wanna be able to get the commentary in other languages, how should we do?
EA Sports explains that, FIFA 21 uses the location where the game was purchased to determine available commentary languages. Commentary languages that are available everywhere are as follows: English, French, and Spanish. However, if you purchased the game in Portugal you would have Portuguese commentary as an available option, if you purchased the game in Sweden for example you would not have Portuguese as an available option.

I mainly play the game of FIFA 21 on Origin Platform of PC. At Origin, we can get the relevant language pack when selecting the languages (at least English and Chinese available). If you have downloaded the packs, you can select the Game Properties at the interface as shown in the photo below: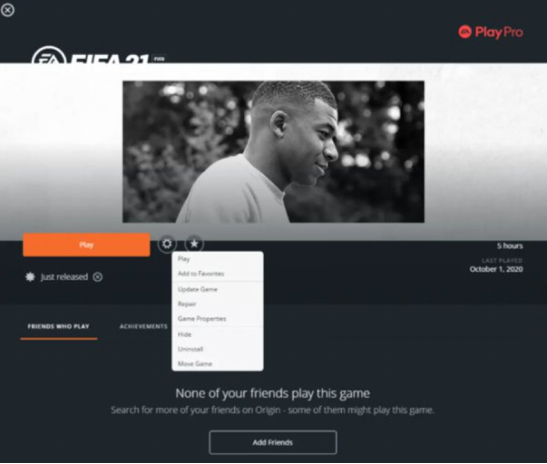 After clicking the properties, select Advanced Launch Options, then choose the language you prefer from Game Language.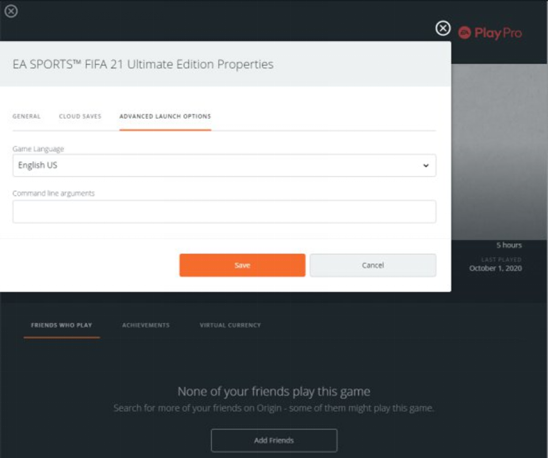 After the change, remember to save it. Origin platform is a bit stupid, as it will download or verify part of the game again (it took me approximate 3-5 mins to download again); When you start the game again, you will be able to hear the commentary in the language you selected.
Please note, the game language refers to the language version; it will not affect your interface in the game. For example, I use English in my Advanced Launch Options, and the commentary will be in English. While I can also choose the interface in Spanish or Japanese after launching the game. That means, Spanish or Japanese Interface, but English Commentary.



Autry: It is a good experience. I've placed 3 orders so far and get all coins in the short term. So if you love video games but unsure where to get safe coins, try Buyfifacoins! You can contact them if you encounter any issues, you'll be amazed how fast they respond approximately within minutes!
The customer has bought: FUT 21 Coins


2021/04/15




Young0330: I love how easy the process for withdrawal of the FIFA coins, straightforward and fast delivery by the Player Auction.
The customer has bought: FUT 21 Coins


2021

/04/16




Waldron: I really didn't want to get banned but I'm still buying here because nothing has happened. If you have the same concerns as I do, as long as you follow their tips, use the coins immediately when you get.
The customer has bought: FUT 21 Coins





2021

/04/17