Winner Announcement: Celebrate Festival of FUTball Free Packs Giveaway(TOTW 16)
2021-08-02 07:47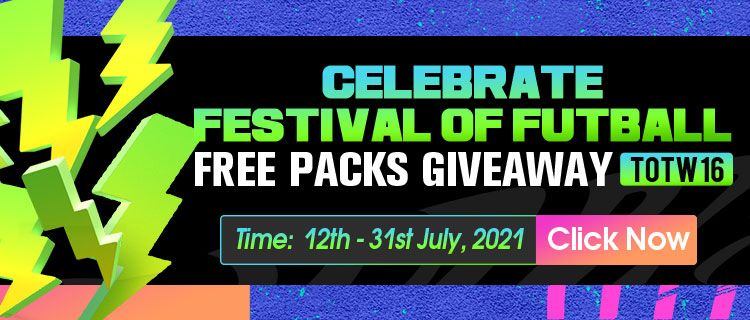 The event "Celebrate Festival of FUTball Free Packs Giveaway(TOTW 16)" comes to the end, now is the time to announce the result & lucky winners!
Next, the list of 6 winners is randomly chosen by the third party gleam.io according to the winning rate as long as the event ends. The details are as follows: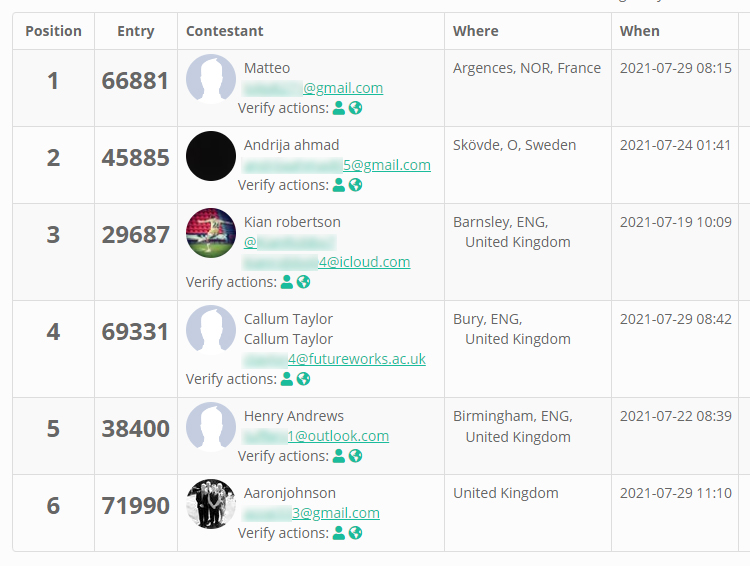 Congratulations to the above winners! Please contact 24/7 live-chat to claim corresponding prizes in one month!
Wish you good luck & Have fun at BUYFIFACOINS!
Jake: Best service about quick, cheap, and easy to work.

The customer has bought:

FUT 22 Coins

2022/05/23

CenTer: Everything is fine but the process maybe take a long so just wait and enjoy a good deal.

The customer has bought:

FUT 22 Coins

2022

/

0

5/

23

Kahoot: I just unlocked the FIFA web app transfer market and bought some coins, I got 100k for only 9 pounds! it took only 5 minutes.

The customer has bought:

FUT 22 Coins

2022

/

0

5/

23




Lamar: Very fast and easy, always coming back to you guys!

The customer has bought:

FUT 22 Coins

2022

/

0

5/

23




Aminx: Fast-Paced Work and efficient. I've bought the players about 5 times now and have gotten them all done under 30 mins.

The customer has bought:

FUT

Players

2022

/

0

5/

23




Jonathan: Best website ever to buy FIFA players fast and reliable come here guys.

The customer has bought:

FUT Players

2022/

0

5/

23




Norman: Great service with very fast delivery. I would recommend this site to anyone who would like to purchase FIFA coins and players.

The customer has bought:

FUT Players

2022/05/

24




Shoukri: By far the safest place to get your coins, easy and fast just wait a couple of hours and you get them! Looking forward to buying players next time!

The customer has bought:

FUT Players

2022/05/

24




Andre: Good website it works I have bought it many times :)

The customer has bought:

FUT

Squad

2022/05/

24




Wojciech: Honestly, one of the most efficient and quick sites there is & well-trusted, I've been using Buyfifacoins a lot and it never failed me.

The customer has bought:

FUT Squad

2022/05/

24




Daniel: Quick and secure service. Buyfifacoins be the best website to acquire coins and squads. Great job guys!

The customer has bought:

FUT Squad

2022/05/

24




Calook: Quick and easy purchase, excellent service, all good.

The customer has bought:

FUT Squad

2022/05/

24