The Announcement of Giveaway Winners.
2020-01-18 07:19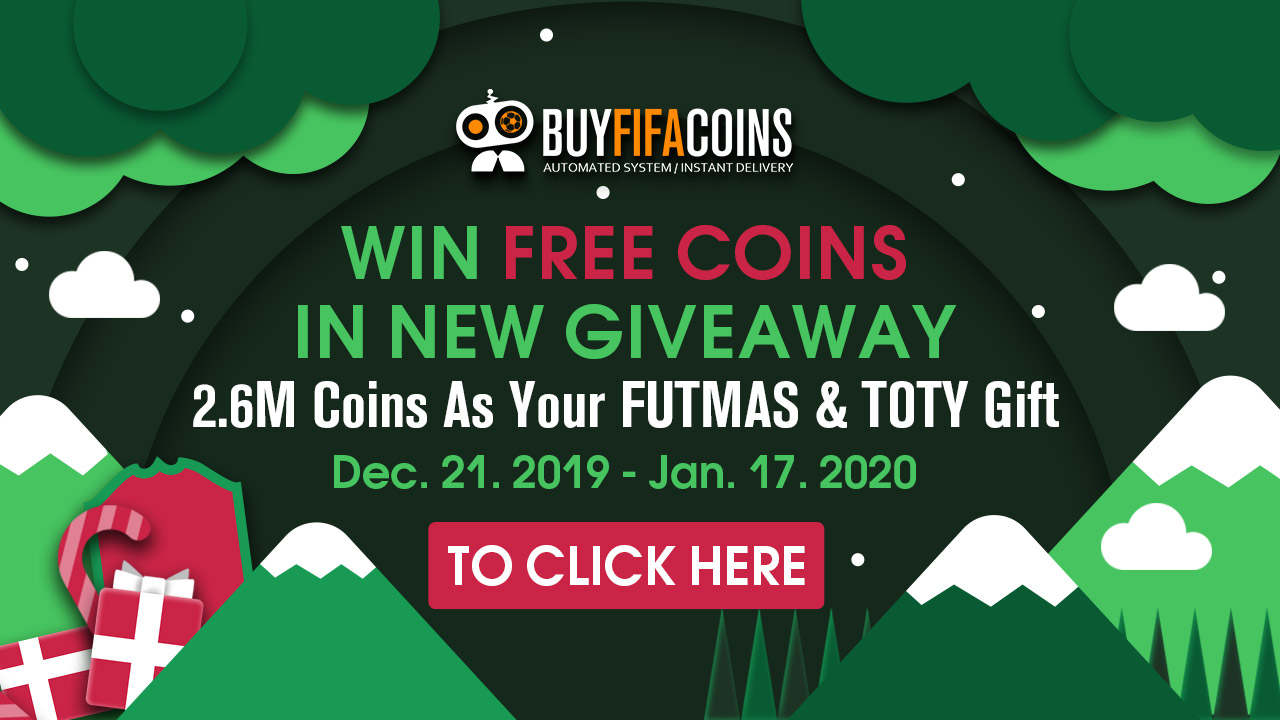 NEW GIVEAWAY! WIN 2.6M FREE COINS! ($372)
Hey everyone! Welcome to BUYFIFACOINS!
Above all, thanks everyone can spend the time to join our Giveaway, this is undoubtedly the best support for us. For the first giveaway, we have prepared the following prizes:
1 winner for 600k coins.
1 winner for 450k coins.
2 winners for 350k coins.
2 winners for 200k coins.
3 winners for 150k coins.
Not only that, we also prepared some interesting quizzes, and In total, there are only 74.7% who have answered 2 quizzes right! Let's check it together:
1. Who is the highest potential OVR rating in the Career Mode?
(Reference: http://bit.ly/2tIbFvL)
MBAPPE - 95 Potential OVR ( 87.7% Correct )
SANE - 92 Potential OVR
OVR DE LIGT - 93 Potential OVR
DONNARUMMA - 92Potential OVR
2. Who is the Goalkeeper in Team of the Year?
GK: Jan Oblak (92) – Atlético Madrid
GK: Marc-André ter Stegen (91) – FC Barcelona
GK: Alisson (90) – Liverpool ( 61.7% Correct )
GK: Ederson (89) – Manchester City
GK: André Onana (83) – Ajax
About Q&A, we collect some suggestions about BUYFIFACOINS from customers, such as the cheap coins, more giveaways, quicker to buy players and so on. And most customers think BUYFIFACOINS is amazing. For a new year, we will improve better and better, please pay more attention to us!
The 9 winners are randomly chosen by the third party gleam.io according to their winning rate as long as the event ends. Here is the list of winners,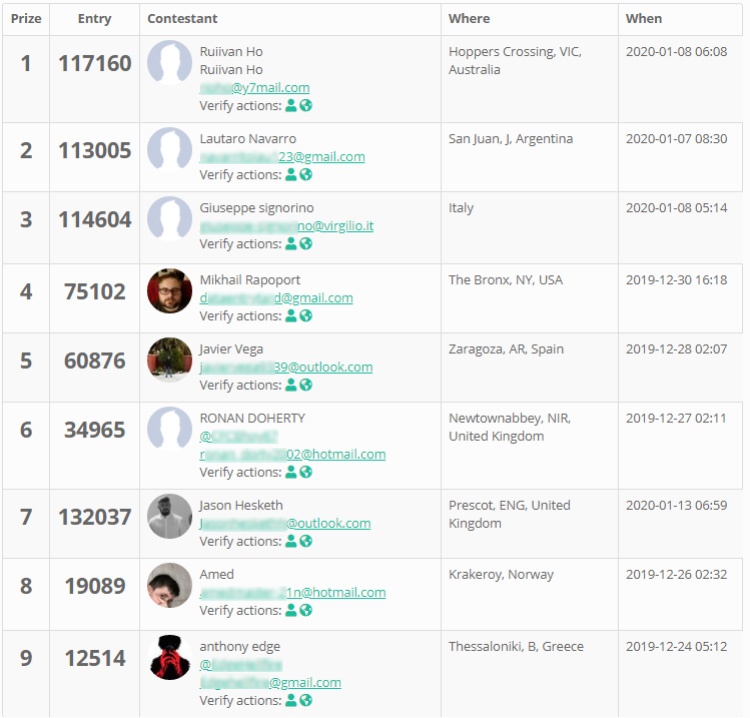 Please contact 24/7 live-chat to claim corresponding prizes in 1 month! Use it when you buy the corresponding amount of coins in BUYFIFACOINS:
"FUT 20 Coins" – "BUY NOW" – "Voucher" – "Submit" - "CHECK OUT".
Wish you good luck & see you next time in BUYFIFACOINS!



Summa: Wait for 30 mins and got my product and the chat helped me really fast and good.

The customer has bought:

FUT 22 Coins

2022/01/18




Aaron: Excellent service, they offer a quick response to any of my inquiries and are 100% trustable. All love will be back for more.

The customer has bought:

FUT 22 Coins

202

2/01/18

Kavindu: Really good site. Fast delivery. Over-the-top customer service. All in all a very convenient process.

The customer has bought:

FUT 22 Coins

202

2/01/18




Luigi: I ordered 300k FIFA coins and in less than 15 minutes they were on my account.

The customer has bought:

FUT 22 Coins

202

2/01/18




Kabs: These's guys are the truth. Will be doing business for coins or players again soon.

The customer has bought:

FUT

Players

202

2/01/19




Alfie: No problem to get my FIFA players, very quick, efficient and easy to use. Highly recommend them!

The customer has bought:

FUT Players

202

2/01/19




Ewerton: Without a doubt the best and fastest site to buy coins, congratulations to have new features for buying players and squads, the best site, TKS.

The customer has bought:

FUT Players

202

2/01/19




Chris: Sold the players to me very quickly and the entire process was seamless.

The customer has bought:

FUT Players

202

2/01/19




Drake: It's fast and reliable! Will order soon for sure! The best site to buy FIFA squad for a good price!!

The customer has bought:

FUT

Squad

202

2/01/20




Khang: Was skeptical about it at first but everything worked out great, good customer service as well thanks, guys!

The customer has bought:

FUT Squad

202

2/01/20




Domini: I've been using this site since 2019 and I've always gotten what I ordered. Now they have squads that are selling! They are also very helpful with their live chat.

The customer has bought:

FUT Squad

202

2/01/20




Matthew: Very fast response and great guidance when I buy coins and squads.
The customer has bought: FUT Squad

202

2/01/20