Winner Announcement: JOIN BUYFIFACOINS GIVEAWAY, GET FREE PACKS (TOTW 11)
2021-06-28 03:57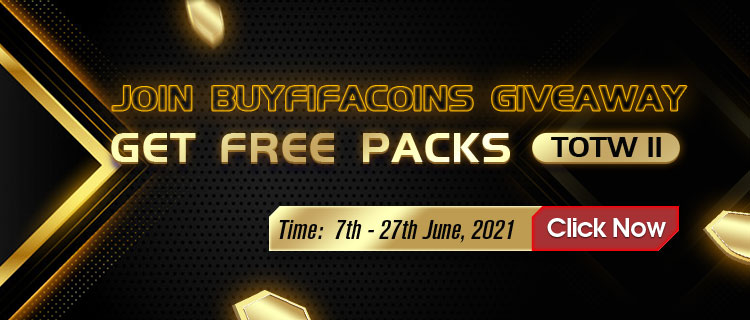 The event "JOIN BUYFIFACOINS GIVEAWAY, GET FREE PACKS (TOTW 11)" comes to the end, now is the time to announce the result & lucky winners!
Next, the list of 5 winners is randomly chosen by the third party gleam.io according to the winning rate as long as the event ends. The details are as follows:
Congratulations to the above winners! Please contact 24/7 live-chat to claim corresponding prizes in one month!
Wish you good luck & Have fun at BUYFIFACOINS!



Pharaon: I got the coins in less than an hour, not a scam!
The customer has bought: FUT 22 Coins


2021/10/22




Jibreel: Just started FIFA I love how easy it is to build my squad
The customer has bought: FUT 22 Coins


2021

/10/23

Pranav: Very trustworthy. Prompt response and timely delivery. Highly recommend.
The customer has bought: FUT 22 Coins


2021

/10/23




W00ilbb: Ordered 300k coins like 1-2 hours ago and you could get back ASAP that would be great!
The customer has bought: FUT 22 Coins


2021

/10/24




Trishgyn: Fast and secure. Customer service and being top and very responsive, I recommend buyfifacoins for your credits!
The customer has bought: FUT 22 Coins


2021

/10/25




Nayyar: Safe and reliable, follow their instructions and enjoy the fruits of your money which now has fifa value, unlike their awful pack percentages.
The customer has bought: FUT 22 Coins


2021

/10/25