FUT 21 TOTWs, TOTY, TOTS
1. Please withdraw your players in 24 hours after opening FIFA 21 Packs at Member Center, or players will be automatically sold to system.
2. FIFA 21 TOTW Packs will be updated weekly after EA announced TOTW.
3. FIFA 21 TOTY packs, FIFA 21 TOTS packs will be available for you getting top FIFA players. Just stay tuned on the FIFA pack simulator here.
TEAM OF THE WEEK 8
2020.11.20
Gold 22
Silver 1
Bronze 0
Mané
| | | | |
| --- | --- | --- | --- |
| 95 | PAC | 91 | DRI |
| 86 | SHO | 45 | DEF |
| 82 | PAS | 78 | PHY |
Kanté
| | | | |
| --- | --- | --- | --- |
| 78 | PAC | 82 | DRI |
| 68 | SHO | 87 | DEF |
| 78 | PAS | 83 | PHY |
Sommer
| | | | |
| --- | --- | --- | --- |
| 81 | PAC | 86 | DRI |
| 87 | SHO | 51 | DEF |
| 87 | PAS | 89 | PHY |
Batshuayi
| | | | |
| --- | --- | --- | --- |
| 80 | PAC | 82 | DRI |
| 83 | SHO | 37 | DEF |
| 62 | PAS | 77 | PHY |
Vidal
| | | | |
| --- | --- | --- | --- |
| 67 | PAC | 80 | DRI |
| 82 | SHO | 85 | DEF |
| 81 | PAS | 88 | PHY |
Hakimi
| | | | |
| --- | --- | --- | --- |
| 95 | PAC | 84 | DRI |
| 73 | SHO | 74 | DEF |
| 79 | PAS | 78 | PHY |
Kamara
| | | | |
| --- | --- | --- | --- |
| 86 | PAC | 73 | DRI |
| 74 | SHO | 34 | DEF |
| 58 | PAS | 87 | PHY |
Pandev
| | | | |
| --- | --- | --- | --- |
| 52 | PAC | 85 | DRI |
| 81 | SHO | 44 | DEF |
| 79 | PAS | 57 | PHY |
Marshall
| | | | |
| --- | --- | --- | --- |
| 78 | PAC | 80 | DRI |
| 76 | SHO | 56 | DEF |
| 73 | PAS | 80 | PHY |
Ayew
| | | | |
| --- | --- | --- | --- |
| 79 | PAC | 82 | DRI |
| 79 | SHO | 62 | DEF |
| 77 | PAS | 81 | PHY |
Denayer
| | | | |
| --- | --- | --- | --- |
| 78 | PAC | 72 | DRI |
| 45 | SHO | 83 | DEF |
| 67 | PAS | 83 | PHY |
Dumfries
| | | | |
| --- | --- | --- | --- |
| 82 | PAC | 75 | DRI |
| 63 | SHO | 79 | DEF |
| 70 | PAS | 92 | PHY |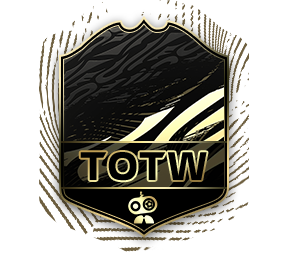 8
60,000 Coins/Credits / 6 Cards
TEAM OF THE WEEK 7
2020.11.16
Gold 21
Silver 1
Bronze 0
Messi
| | | | |
| --- | --- | --- | --- |
| 86 | PAC | 96 | DRI |
| 94 | SHO | 39 | DEF |
| 93 | PAS | 66 | PHY |
Fernandes
| | | | |
| --- | --- | --- | --- |
| 79 | PAC | 88 | DRI |
| 87 | SHO | 71 | DEF |
| 90 | PAS | 77 | PHY |
Gassama
| | | | |
| --- | --- | --- | --- |
| 71 | PAC | 70 | DRI |
| 79 | SHO | 40 | DEF |
| 56 | PAS | 82 | PHY |
Cuffaut
| | | | |
| --- | --- | --- | --- |
| 77 | PAC | 71 | DRI |
| 51 | SHO | 76 | DEF |
| 71 | PAS | 83 | PHY |
Silva
| | | | |
| --- | --- | --- | --- |
| 60 | PAC | 74 | DRI |
| 55 | SHO | 87 | DEF |
| 74 | PAS | 79 | PHY |
Nishizawa
| | | | |
| --- | --- | --- | --- |
| 80 | PAC | 75 | DRI |
| 73 | SHO | 38 | DEF |
| 76 | PAS | 71 | PHY |
Soler
| | | | |
| --- | --- | --- | --- |
| 82 | PAC | 82 | DRI |
| 79 | SHO | 65 | DEF |
| 82 | PAS | 73 | PHY |
Konaté
| | | | |
| --- | --- | --- | --- |
| 78 | PAC | 73 | DRI |
| 40 | SHO | 84 | DEF |
| 62 | PAS | 82 | PHY |
Llorente
| | | | |
| --- | --- | --- | --- |
| 86 | PAC | 83 | DRI |
| 78 | SHO | 80 | DEF |
| 82 | PAS | 84 | PHY |
Fabianski
| | | | |
| --- | --- | --- | --- |
| 84 | PAC | 85 | DRI |
| 85 | SHO | 52 | DEF |
| 75 | PAS | 84 | PHY |
Alario
| | | | |
| --- | --- | --- | --- |
| 67 | PAC | 79 | DRI |
| 83 | SHO | 33 | DEF |
| 63 | PAS | 78 | PHY |
Soma
| | | | |
| --- | --- | --- | --- |
| 73 | PAC | 77 | DRI |
| 85 | SHO | 43 | DEF |
| 74 | PAS | 84 | PHY |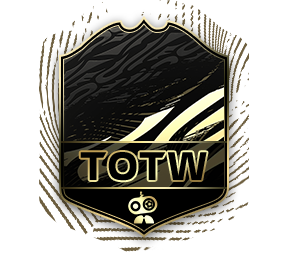 7
75,000 Coins/Credits / 6 Cards
TEAM OF THE WEEK 6
2020.11.06
Gold 22
Silver 1
Bronze 0
Félix
| | | | |
| --- | --- | --- | --- |
| 84 | PAC | 86 | DRI |
| 85 | SHO | 43 | DEF |
| 77 | PAS | 73 | PHY |
Benzema
| | | | |
| --- | --- | --- | --- |
| 76 | PAC | 88 | DRI |
| 86 | SHO | 41 | DEF |
| 83 | PAS | 77 | PHY |
Lees-Melou
| | | | |
| --- | --- | --- | --- |
| 73 | PAC | 81 | DRI |
| 79 | SHO | 72 | DEF |
| 82 | PAS | 79 | PHY |
Gabriel
| | | | |
| --- | --- | --- | --- |
| 61 | PAC | 61 | DRI |
| 39 | SHO | 83 | DEF |
| 63 | PAS | 83 | PHY |
Wilson
| | | | |
| --- | --- | --- | --- |
| 86 | PAC | 81 | DRI |
| 82 | SHO | 42 | DEF |
| 70 | PAS | 78 | PHY |
Kempe
| | | | |
| --- | --- | --- | --- |
| 81 | PAC | 81 | DRI |
| 75 | SHO | 50 | DEF |
| 81 | PAS | 78 | PHY |
Tello
| | | | |
| --- | --- | --- | --- |
| 92 | PAC | 83 | DRI |
| 77 | SHO | 52 | DEF |
| 79 | PAS | 66 | PHY |
Camilo
| | | | |
| --- | --- | --- | --- |
| 84 | PAC | 83 | DRI |
| 80 | SHO | 41 | DEF |
| 75 | PAS | 73 | PHY |
Volland
| | | | |
| --- | --- | --- | --- |
| 77 | PAC | 83 | DRI |
| 87 | SHO | 44 | DEF |
| 82 | PAS | 87 | PHY |
Gnabry
| | | | |
| --- | --- | --- | --- |
| 84 | PAC | 86 | DRI |
| 84 | SHO | 44 | DEF |
| 80 | PAS | 71 | PHY |
Smalling
| | | | |
| --- | --- | --- | --- |
| 71 | PAC | 62 | DRI |
| 50 | SHO | 85 | DEF |
| 62 | PAS | 84 | PHY |
Ziyech
| | | | |
| --- | --- | --- | --- |
| 82 | PAC | 84 | DRI |
| 78 | SHO | 51 | DEF |
| 88 | PAS | 67 | PHY |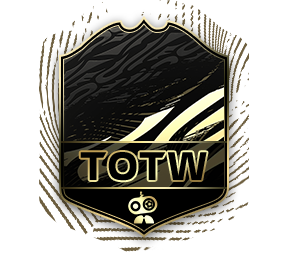 6
35,000 Coins/Credits / 6 Cards
Rulebreakers1-2
2020.11.03
Gold 22
Silver 0
Bronze 0
Kane
| | | | |
| --- | --- | --- | --- |
| 91 | PAC | 85 | DRI |
| 87 | SHO | 49 | DEF |
| 85 | PAS | 86 | PHY |
María
| | | | |
| --- | --- | --- | --- |
| 91 | PAC | 89 | DRI |
| 83 | SHO | 49 | DEF |
| 80 | PAS | 70 | PHY |
Laporte
| | | | |
| --- | --- | --- | --- |
| 81 | PAC | 71 | DRI |
| 51 | SHO | 84 | DEF |
| 74 | PAS | 84 | PHY |
Mertens
| | | | |
| --- | --- | --- | --- |
| 88 | PAC | 84 | DRI |
| 90 | SHO | 36 | DEF |
| 81 | PAS | 55 | PHY |
Pogba
| | | | |
| --- | --- | --- | --- |
| 75 | PAC | 86 | DRI |
| 82 | SHO | 82 | DEF |
| 77 | PAS | 86 | PHY |
Costa
| | | | |
| --- | --- | --- | --- |
| 89 | PAC | 92 | DRI |
| 87 | SHO | 45 | DEF |
| 81 | PAS | 62 | PHY |
Reus
| | | | |
| --- | --- | --- | --- |
| 82 | PAC | 86 | DRI |
| 87 | SHO | 46 | DEF |
| 80 | PAS | 80 | PHY |
Lukaku
| | | | |
| --- | --- | --- | --- |
| 85 | PAC | 88 | DRI |
| 85 | SHO | 40 | DEF |
| 80 | PAS | 80 | PHY |
Nainggolan
| | | | |
| --- | --- | --- | --- |
| 85 | PAC | 85 | DRI |
| 83 | SHO | 72 | DEF |
| 82 | PAS | 83 | PHY |
Llorente
| | | | |
| --- | --- | --- | --- |
| 85 | PAC | 74 | DRI |
| 77 | SHO | 86 | DEF |
| 81 | PAS | 84 | PHY |
Teixeira
| | | | |
| --- | --- | --- | --- |
| 87 | PAC | 85 | DRI |
| 86 | SHO | 44 | DEF |
| 77 | PAS | 76 | PHY |
Çalhanoglu
| | | | |
| --- | --- | --- | --- |
| 89 | PAC | 88 | DRI |
| 83 | SHO | 63 | DEF |
| 77 | PAS | 64 | PHY |
60,000 Coins/Credits / 6 Cards
TEAM OF THE WEEK 5
2020.10.30
Gold 23
Silver 0
Bronze 0
Kimmich
| | | | |
| --- | --- | --- | --- |
| 72 | PAC | 85 | DRI |
| 74 | SHO | 82 | DEF |
| 87 | PAS | 81 | PHY |
Gomez
| | | | |
| --- | --- | --- | --- |
| 84 | PAC | 72 | DRI |
| 32 | SHO | 85 | DEF |
| 69 | PAS | 82 | PHY |
Valverde
| | | | |
| --- | --- | --- | --- |
| 87 | PAC | 82 | DRI |
| 77 | SHO | 79 | DEF |
| 81 | PAS | 82 | PHY |
Paulinho
| | | | |
| --- | --- | --- | --- |
| 74 | PAC | 84 | DRI |
| 84 | SHO | 82 | DEF |
| 80 | PAS | 87 | PHY |
Zaha
| | | | |
| --- | --- | --- | --- |
| 92 | PAC | 89 | DRI |
| 78 | SHO | 36 | DEF |
| 74 | PAS | 77 | PHY |
Guerreiro
| | | | |
| --- | --- | --- | --- |
| 77 | PAC | 89 | DRI |
| 79 | SHO | 77 | DEF |
| 86 | PAS | 60 | PHY |
Arnold
| | | | |
| --- | --- | --- | --- |
| 70 | PAC | 80 | DRI |
| 83 | SHO | 76 | DEF |
| 81 | PAS | 77 | PHY |
Bamford
| | | | |
| --- | --- | --- | --- |
| 79 | PAC | 77 | DRI |
| 77 | SHO | 41 | DEF |
| 70 | PAS | 79 | PHY |
Belotti
| | | | |
| --- | --- | --- | --- |
| 80 | PAC | 80 | DRI |
| 84 | SHO | 44 | DEF |
| 61 | PAS | 84 | PHY |
Esgaio
| | | | |
| --- | --- | --- | --- |
| 77 | PAC | 83 | DRI |
| 71 | SHO | 75 | DEF |
| 80 | PAS | 73 | PHY |
Eikrem
| | | | |
| --- | --- | --- | --- |
| 70 | PAC | 81 | DRI |
| 76 | SHO | 50 | DEF |
| 84 | PAS | 54 | PHY |
Silva
| | | | |
| --- | --- | --- | --- |
| 66 | PAC | 89 | DRI |
| 75 | SHO | 53 | DEF |
| 90 | PAS | 56 | PHY |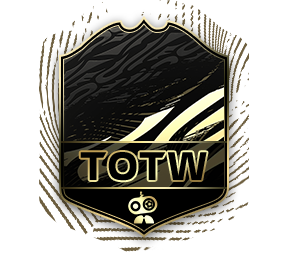 5
20,000 Coins/Credits / 6 Cards
TEAM OF THE WEEK 1-4
2020.10.22
Gold 88
Silver 3
Bronze 1
Lewandowski
| | | | |
| --- | --- | --- | --- |
| 79 | PAC | 87 | DRI |
| 92 | SHO | 44 | DEF |
| 80 | PAS | 84 | PHY |
Courtois
| | | | |
| --- | --- | --- | --- |
| 86 | PAC | 90 | DRI |
| 90 | SHO | 47 | DEF |
| 75 | PAS | 86 | PHY |
Ramos
| | | | |
| --- | --- | --- | --- |
| 72 | PAC | 76 | DRI |
| 71 | SHO | 90 | DEF |
| 77 | PAS | 86 | PHY |
Kane
| | | | |
| --- | --- | --- | --- |
| 70 | PAC | 82 | DRI |
| 92 | SHO | 48 | DEF |
| 82 | PAS | 84 | PHY |
Ederson
| | | | |
| --- | --- | --- | --- |
| 87 | PAC | 89 | DRI |
| 84 | SHO | 65 | DEF |
| 94 | PAS | 88 | PHY |
Fernandes
| | | | |
| --- | --- | --- | --- |
| 78 | PAC | 86 | DRI |
| 85 | SHO | 70 | DEF |
| 89 | PAS | 76 | PHY |
Suárez
| | | | |
| --- | --- | --- | --- |
| 72 | PAC | 84 | DRI |
| 91 | SHO | 52 | DEF |
| 84 | PAS | 84 | PHY |
Firmino
| | | | |
| --- | --- | --- | --- |
| 78 | PAC | 91 | DRI |
| 82 | SHO | 62 | DEF |
| 83 | PAS | 79 | PHY |
Gómez
| | | | |
| --- | --- | --- | --- |
| 91 | PAC | 89 | DRI |
| 81 | SHO | 40 | DEF |
| 85 | PAS | 57 | PHY |
Vardy
| | | | |
| --- | --- | --- | --- |
| 89 | PAC | 81 | DRI |
| 86 | SHO | 56 | DEF |
| 68 | PAS | 76 | PHY |
Yedder
| | | | |
| --- | --- | --- | --- |
| 86 | PAC | 89 | DRI |
| 85 | SHO | 41 | DEF |
| 80 | PAS | 65 | PHY |
Haaland
| | | | |
| --- | --- | --- | --- |
| 86 | PAC | 79 | DRI |
| 89 | SHO | 45 | DEF |
| 65 | PAS | 87 | PHY |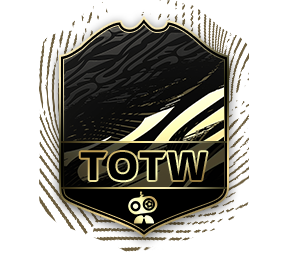 1-4
35,000 Coins/Credits / 6 Cards
GOLD
2020.10.16
Gold 109
Silver 0
Bronze 0
Messi
| | | | |
| --- | --- | --- | --- |
| 85 | PAC | 95 | DRI |
| 92 | SHO | 38 | DEF |
| 91 | PAS | 65 | PHY |
Ronaldo
| | | | |
| --- | --- | --- | --- |
| 89 | PAC | 89 | DRI |
| 93 | SHO | 35 | DEF |
| 81 | PAS | 77 | PHY |
Neymar
| | | | |
| --- | --- | --- | --- |
| 91 | PAC | 94 | DRI |
| 85 | SHO | 36 | DEF |
| 86 | PAS | 59 | PHY |
Lewandowski
| | | | |
| --- | --- | --- | --- |
| 78 | PAC | 86 | DRI |
| 91 | SHO | 43 | DEF |
| 78 | PAS | 82 | PHY |
Oblak
| | | | |
| --- | --- | --- | --- |
| 87 | PAC | 90 | DRI |
| 92 | SHO | 50 | DEF |
| 78 | PAS | 90 | PHY |
Bruyne
| | | | |
| --- | --- | --- | --- |
| 76 | PAC | 88 | DRI |
| 86 | SHO | 64 | DEF |
| 93 | PAS | 78 | PHY |
Mbappé
| | | | |
| --- | --- | --- | --- |
| 96 | PAC | 91 | DRI |
| 86 | SHO | 39 | DEF |
| 78 | PAS | 76 | PHY |
Dijk
| | | | |
| --- | --- | --- | --- |
| 76 | PAC | 72 | DRI |
| 60 | SHO | 91 | DEF |
| 71 | PAS | 86 | PHY |
Mané
| | | | |
| --- | --- | --- | --- |
| 94 | PAC | 90 | DRI |
| 85 | SHO | 44 | DEF |
| 80 | PAS | 76 | PHY |
Salah
| | | | |
| --- | --- | --- | --- |
| 93 | PAC | 90 | DRI |
| 86 | SHO | 45 | DEF |
| 81 | PAS | 75 | PHY |
Stegen
| | | | |
| --- | --- | --- | --- |
| 88 | PAC | 90 | DRI |
| 85 | SHO | 43 | DEF |
| 88 | PAS | 88 | PHY |
Alisson
| | | | |
| --- | --- | --- | --- |
| 86 | PAC | 89 | DRI |
| 88 | SHO | 52 | DEF |
| 85 | PAS | 91 | PHY |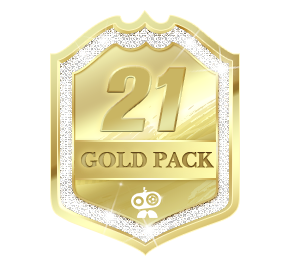 9,900 Coins/Credits / 6 Cards